Principal's message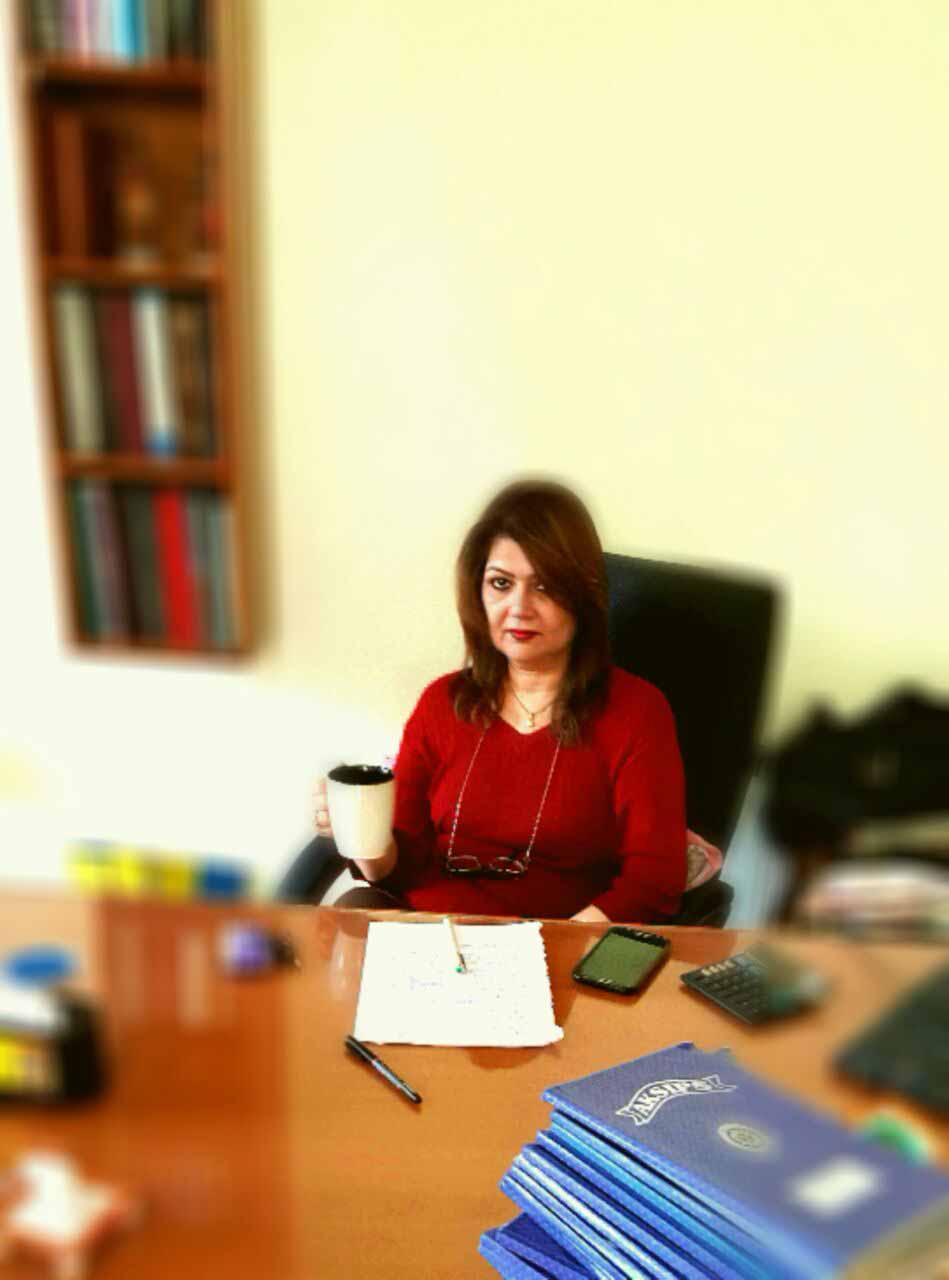 The one lesson that I have learnt in the profession of teaching is that the only way to make a student trustworthy is to trust him and the surest way to make him untrustworthy is to distrust and show your mistrust. We surely have the power to call out the best or the worst in a student by our own expectations. Treat a student as he/she appears to be and you make him worse. But treat a student as if he/she already were what he potentially could be, and you make him/her what he/she should be. Most of the students who come under our influence have within them, a mixture of good and bad, ambition and lassitude, strengths and weakness. We can choose whether to build on their strengths or to get obsessed with their weaknesses. Every child is born unique & hence they need the right ambience to unlock their potential to the fullest . The teaching methods at AKSIPS-45 encourage kids to innovate & take risks when developing new ideas & considering solutions to problems . While the pursuit of academic excellence and the fostering of a lifelong love of learning are the foundation of AKSIPS-45 , our commitment extends beyond scholastic achievement to strike a balance in the lives of our students. Outstanding extracurricular activities provide students with an enriching experience. Students are given the opportunity to pursue their talents via excellent fine arts and music programs as well as participating in a variety of athletic activities. At AKSIPS-45, students embark on a journey of knowledge that encourages them to learn about themselves and the world in which they live. Within a warm and nurturing atmosphre, they develop strong bonds with their teachers and are encouraged to participate, take risks, become confident and most of all, become contributing members of the society. We create a milieu in which the youth can flourish while acquiring a deep sense of self-esteem.
Director's message
At AKSIPS, Our main emphasis is to develop the students in such a way so as to make them morally upright, intellectually well informed, socially concerned, emotionally balanced and physically developed. AKSIPS prepares the students for the 21st century, to be the torch bearers of the resurgent India. Conducive conditions are provided at school to facilitate all round development in children and to channelise their energies for excellence in every field. Manners maketh a man- this dictum finds its place within the walls of AKSIPS. The curriculum is developed to help the children in expressing their thoughts and feelings in a confident manner and to also arouse the spirit of curiosity in them.
Founder's message

Miss Ajit Karam Singh, Founder of International Public School was an eminent educationist and an able administrator of vision and initiative; she was the recipient of the coveted National Teacher's award. Unfortunately she is no more in the world but she has left behind her guidelines and devotion to duty to inspire others. Making her debut as a brilliant and devoted teacher, Miss A Karam Singh rose to the post of the Principal of the Govt. Model School, Sector 16, the only English Medium School run by the UT Govt. in Chandigarh. Under her capable supervision and patronage, the school scaled enviable height in academics, sports and co-curricular fields. International Public School was her dream which came true in the year 1983. Her endless efforts even during her illness created an institution catering to the physical and moral development of the young impressionable children. On her demise the management renamed the school as Ajit Karam Singh International Public School (AKSIPS) to honour her.